Daniel L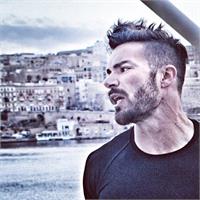 Head personal trainer at Freemyme.
His 15+ years worldwide experience hasn't left many boxes unchecked. From top end athletes, celebrities and fitness enthusiasts to elderly and/or disabled, the only aspect which betters his clients results is his client – trainer relationship.

"Great habits are the stepping stones…and anywhere is the destination"- Dan
"Dan is the real deal"- Ben Clarke (Sydney)
SERVICES OFFERED
Tone/shape up, Gain muscle, Increase muscular/core strength and conditioning, Fat loss, Increase cardiovascular fitness, De-stress, Nutritional advice, Improve mobility and agility, Feel great.
Daniel L is currently not instructing any classes.